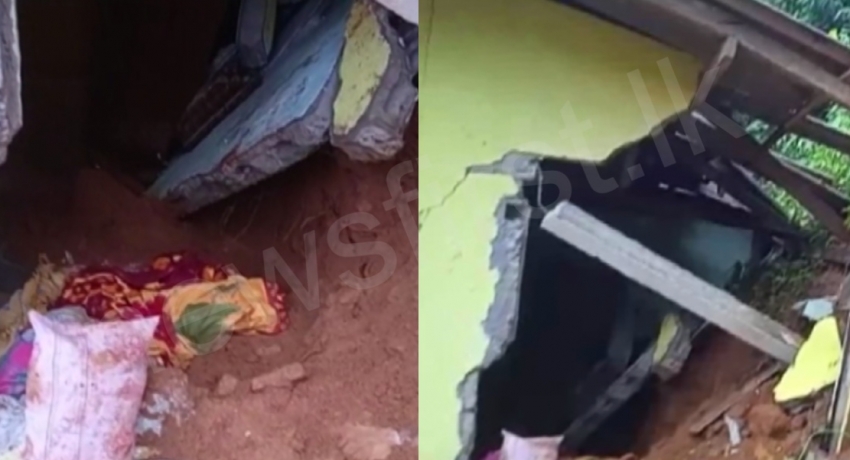 COLOMBO (News 1st): Weather-related accidents caused by the prevailing inclement weather conditions, have so far claimed the lives of two and injured four others.
Many houses were damaged following incidents of earth slips reported in Gasnewa, Kegalle; a 55-year-old male died after a mound of earth collapsed onto his home, News 1st correspondent said on Friday afternoon (May 14).
Another female who sustained injuries in the same incident was admitted to the hospital.
In the meantime, the remains of an individual who was swept away by floods on Thursday (May 13) as a result of heavy rains, were recovered on Friday morning (May 14).
Three people who sustained injuries in an incident of earth slip reported in Ginigathhena, Hatton, are currently receiving treatment at the Ginigathhena Regional Hospital.
Moreover, an incident of earth slip is reported along a road in the Yangalmodara area as a result of the heavy rains.
One lane of the road has been cleared for vehicular movement; however, railway operations in the area remain obstructed due to the earth slip, News 1st correspondent in the area reported.
Certain low-lying areas are inundated and several incidents of earth slips have also been reported, according to News 1st correspondents based in various parts of the country.
Pavani Hapuarachchi May 15, 2021 at 03:01PM