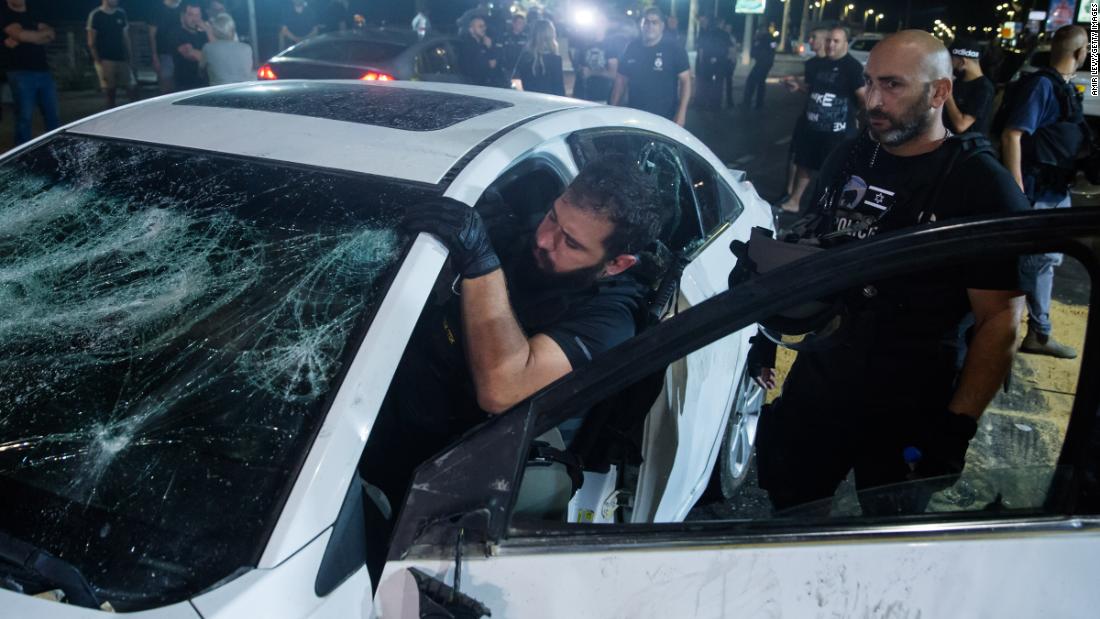 Al Pacino's famous line in "The Godfather: Part III" might also apply to US presidents who try to avoid Middle East entanglements. Joe Biden, as he positions the United States for competition with China, has shown little inclination to throw himself into the region's treacherous politics. He had a front-row seat for the last 20 years as the Middle East shredded American lives, treasure and prestige.
Presidents Bill Clinton, George W. Bush and Barack Obama tried and ultimately failed to end the Israeli-Palestinian conflict with major initiatives. President Donald Trump said doing a deal was "not as difficult" as people think. But his proposal that massively favored the Israelis was always doomed.
In a previous era, the US secretary of state's blue and white plane would have been flying between Israel, Egypt and Jordan on a ceasefire shuttle. The fact that US Secretary of State Antony Blinken is still at home is not just a reflection of US reticence. It also underscores how prospects for any serious Israeli-Palestinian negotiations have rarely been worse.
Years of an Israeli government
that encouraged settlement growth in the occupied West Bank leave hopes for a contiguous Palestinian state grim. Israel's political instability deprives it of a strong government and further politicizes security issues. An aging, ineffective leadership in Ramallah and the power of militant group Hamas in Gaza have splintered Palestinian unity.
The violence might be good for
, which must hope the conflict will sever new ties between the Jewish state and some Arab nations. And anything involving Israel has strong US political reverberations. Liberals want Biden to be tougher on Netanyahu over Israeli airstrikes that kill civilians in Gaza and aggressive settlement policies they say filled a tinderbox. Republicans accuse the US President of setting the stage for violence by
, which funds Hamas. That puts the Iran deal in the mix too. If intricate diplomacy somehow does forge a nuclear compromise, it will be an even tougher sell in Washington while the Islamic Republic is accused of backing Hamas' hail of rockets on Israel.
So Biden may have no choice but to get pulled back in.
'Our engagement, a lot of it is happening privately'
As violence in the Middle East claimed more than 70 lives this week, the US is quietly working to convey a message of "de-escalation" between Israelis and Palestinians.
White House Press Secretary Jen Psaki said on Tuesday there had been 10 phone calls between "senior Washington-based officials" and Middle Eastern officials including Israeli, Palestinian, Qatari, Tunisian and Egyptian diplomats.
"Our engagement, a lot of it is happening privately, through diplomatic channels, it's happening with officials in the region," she said. On Wednesday, Biden said he'd spoken at length to Israeli Prime Minister Benjamin Netanyahu. Blinken has spoken with both the Israeli leader and with Palestinian Authority President Mahmoud Abbas.
The United States has however blocked approval of a UN Security Council statement condemning the violence, which had been proposed by Norway. Two UN diplomats told CNN's Richard Roth that the US had informed other council members that it believed a statement could have a negative impact on diplomatic efforts to de-escalate.
May 15, 2021 at 01:16PM